Ahoooj všichni!!
Omlouvám se za absenci, právě jsem se vrátila z první prázdninové dovolené!!
Doufám, že i vy si tyhle prázdniny užíváte naplno!!
Já si zatím absolutně nemůžu stěžovat.. začíná mi to kráásně:)):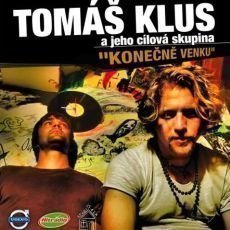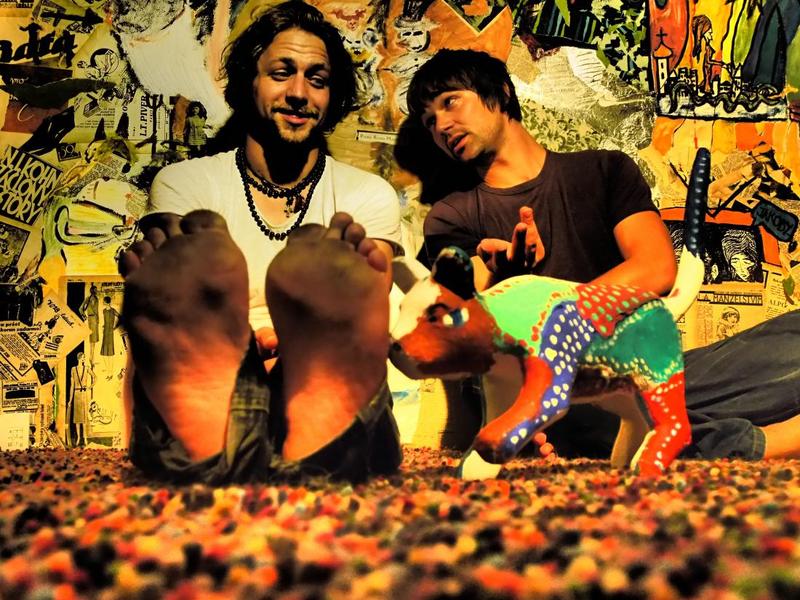 ...Vlastně ani nevím, co napsat, jen vím, že chci napsat tenhle článek!:D
Neptejte se mě, jak se já (téměř pražák) dostal do Znojma na Moravu na koncert Tomáše Kluse, od kterého jsem ještě před pár dny znala prakticky jen ty největší rádiovky.
Přesto jsem ale na jeho koncert tyhle prázdniny chtěla jít a nakonec však smířená s tím, že to letos prostě časově nevyjde.
Byl to zázrak! Jinak se to říct nedá, já na náhody nevěřím!
Na moc koncertech jsem sice za život nebyla, ale i kdybych byla, tenhle by patřil mezi jedny ty nej, určitě, fakt! :D
Ze dne na den se ze mě stal z tak trochu skeptika vůči českým zpěvákům fanoušek tohohle osobitého čerstvého slavíka.
Protože jsem poprvé v životě zažila setkání se slavným člověkem, který je ve nepokrytě opravdu neuvěřitelně lidský a pokorný! Nejen, že jsem na tom koncertě zažila tak obrovskou energii, jaká se jen dá předat stovce lidí jedním človíčkem na pódiu, ale taky jsem tam poznala člověka, jehož myšlenky ať už v textech písniček nebo mimo ně, jsou příkladem! A to je mu jen 27!
Nemá smysl se tu snažit popisovat něco, co bych stejně popsala špatně a pokaždé by to vyznělo jinak, než to myslím!
Pokud ale máte o prázdninách čas a chuť si někam vyrazit, mrkněte se
Nevěřila bych, že je možné na jednom koncertu vidět tolik rozzářených ženských i mužů, mladých i starých najednou, ale tenhle chlapík to prostě dokázal a toho Slavíka si zaslouží..na to vemte jed!
Už bylo načase, aby do naší hudby vstoupila trochu nová generace no ne?:D
A pokud bude v dalších letech sbírat hudební ceny Tomáš, jenom dobře!
Věřte mi, že je mi v mnohém příkladem.. a je s ním sranda:DD
Zkrátka to bylo skvělýý a přála bych vám užít si prázdniny aspoň tak, jak si je teď užívám já! Máte-li chuť něco udělat, udělejte to!! Jsme přeci svobodní a máme PRÁÁZDNINY!! :))
PS: Níže přidávám několik videí z koncertu, na kterém jsem byla!! Je to přšerná kvalita, já vím, ale některé přece jen stojí za to! Plus také jeden odkaz na rozhovor (btw předskokany koncertu dělali lidé ze studia Oáza, kterým Tomáš pomáhá..to byl nádherný nápad!!)
Začátek:
VeSmíru:
A dvě neuvěřitelné improvizace:
1) Surikata!!
2) Naj naj... (mezi lidmi)
Tak se mějte krásněě!! Já sice zase brzo odjíždím, ale sem tam něco přidám, nebojte! ;) xoxo Simca03